Technische Daten im Überblick (gilt für alle Bluesound Produkte Generation 2i):
32Bit / 192kHz Digital-Analog Wandler für Studio / Masterqualität Wiedergabe
1 GHz ARM Cortex 9 Multi-Core Prozessor als Leistungsstarker und schneller CPU
Qualcomm apt-X Bluetooth Chip neuester Generation für beinahe verlustfreie Wiedergabe
via Bluetooth senden und empfangen
auto sense Funktion auf Digitaleingang (automatische Einschaltfunktion)
Airplay2 fähig
Lernfähige Infrarot-Steuerung
sensitives Touchpanel an Gehäuse Oberfläche





weitere Bluesound Features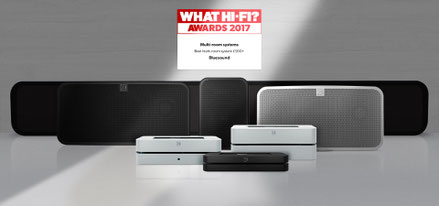 Preisgekrönter Klang: Bluesound wurde mit etlichen Product of the Year Awards ausgezeichnet
Alle Bluesound Produkte 2. Generation sind MQA (Master Quality Authenticated) tauglich.
Gesteuert wird das System über die preisgekrönte App. Neu gibt es auch eine übersichtilche Desktop Anwendung. Zudem können viele Befehle einer IR-Fernsteuerung angelernt werden.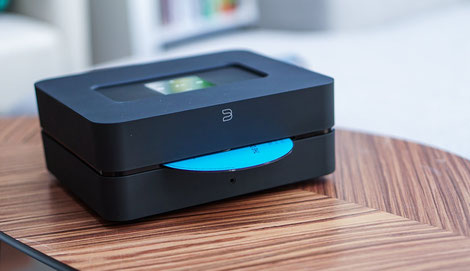 Bluesound bietet mit dem Vault2 nebst Streamingfunktionen einen hochwertigen Ripper für Ihrer CD-Sammlung und ist gleichzeitig ein NAS für Ihre zukünftige Musikdownloads.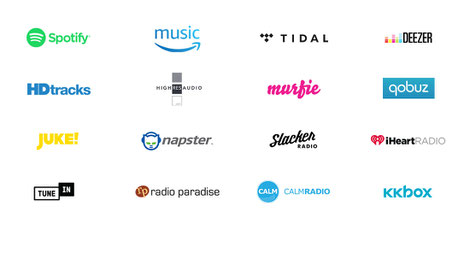 Perfekte integration von Dritt-Anbieter. Bei Bluesound werden die Kataloge in die eigene Applikation eingebettet. Sie müssen also die App nicht mehr verlassen um Ihre Lieblingsmusik auszuwählen.
AutoSens bietet komfort pur. Wenn ein Gerät, z.B. TV digital an einem Bluesound Gerät angeschlossen ist, schaltet sich das Bluesound automatisch ein und geht auf den entsprechenden Eingang sobald ein Audiosignal erkannt wird.
Flexibel sind auch die Aufstellungsmöglichkeiten. Bluesound bietet für alle Pulse Komponenten originale Wandhalterungen. Der Pulse Flex kann sogar mit optionalem Akkupack ganz ohne Kabel betrieben werden.
Presets bieten die Möglichkeit von raschem und einfachem Zugriff auf bestimmte Quellen wie Playlists und Radiosender mit nur einem Tastendruck.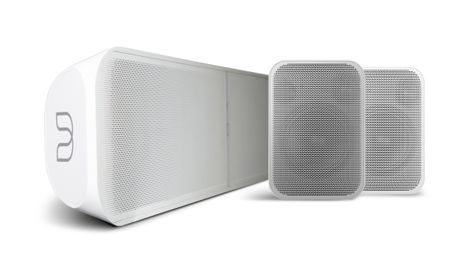 Wireless Home Cinema – mit Bluesound können Sie mit der Pulse Soundbar, zwei Puls Flex und falls gewünscht einem Pulse Subwoofer, echtes Heimkino realisieren und das ohne Verbindungskabel untereinander.